~ Prefects' installation 06/07 ~
ok.. its like a week ago punya event but its not my fault.. coz that dummy " gai giok " a.k.a chicken leg keep forgetting to send me pics!!
hmm.. nothing special bout the installation.. except maybe the principle speech is more than 30 minutes!!! yawns!!! goodness..
here's some pics...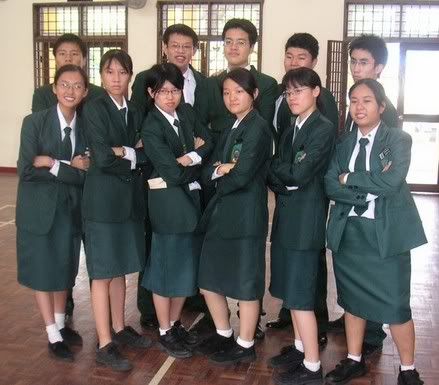 * lower 6 prefects.. *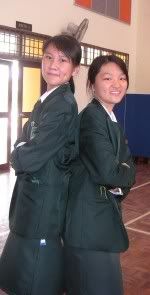 * i'm so not going to stand beside u..ever again!! arrgh.. u make me look like a shorty!! *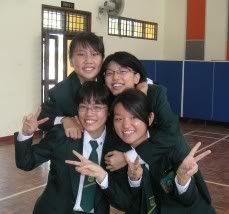 * back : ley yeem, jessica.... front : tracey & me *
* together with da 38-ess *