hmm. ok. i realised the fact that this is a dead blog. i'm trying all my best to save it ok? all i need is time. TIME!!!!
there's so many things i wanted to blog but...but... fine. i just drop some short post on each.
1. CNY
haha. i know its like a month ago. and seriously. i've nothing to talk bout it. celebrated it the same way like most ppl. TYPICAL. nwayz... here's a pic!
2. CLASS GATHERING ( primary )
wow. miss u guys so much. i'm so happy that 20 of us actually turn up! some didnt come coz of raining. CHEH. looking forward to the next gathering.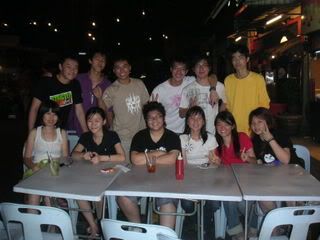 3. LEE HOM CONCERT
muahahaha. i bet u guys hace read in the papers how SUPERB is his performance. i really feel that every single i paid is not wasted. now totally in love with him. MUAXX! haha. below are some pics took during the concert.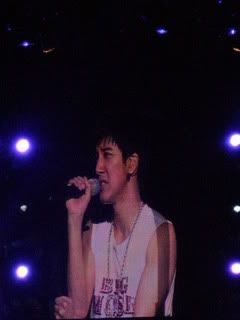 4. BOMBA CAMP
simple. lack of excitement. really normal camp. = boring
we had to create FUN ourself. haha. and... we DID!!!
5. MELISSA's BIRTHDAY
kakaka. made a super surprise for her. she almost in tears. haha. thanks to : me, tracey, carol, jess..............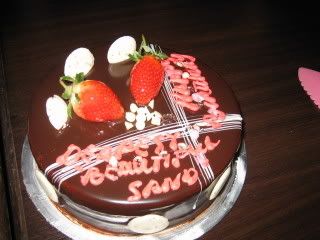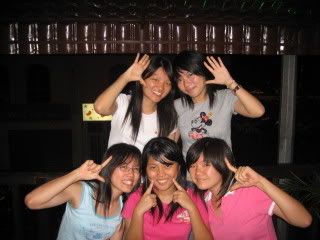 6. FORMULA 1
omg. omg. HAHA. kimi got FIRST.... after long waiting. i guess ferrari is good for him. even he look super COOL in white mclaren uniform. BUT now he still damn HOT in red. My hope : drivers championship winner is Kimi & constructors championship winner is Mclaren. =p hehe.
7. KOREAN DRAMA
nope. no Spring Waltz for me.
currently, DEEPLY obssesssss in the drama GOONG aka princess hours. one of the best i've watched. i want the OST!!!
shin gun! lu gun!
arrgh..