~ Happy Mother's Day ~
celebrated mother's day yesterday, together with my friends!!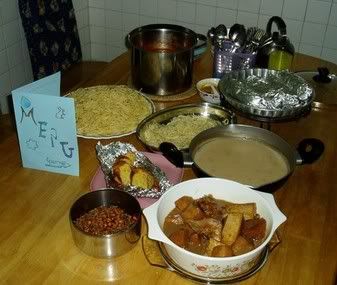 splendid dinner!! haha... cooked by me & mynn dee!!! [ speggethi with preggo sauce, garlic bread with mushroom soup ] the ikan bilis and the pot of potato chincken is prepared by hui wen!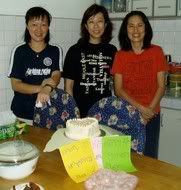 3 mummies!!! haha.. possing with cards made by Y.J. & J.R.... together with cake freshly baked by Me & Mynn Dee... [ i'm not joking, but of course with some help from mynn dee's aunt ] dessert would be the beautiful Jellies!!! wahhhhhh...